With 1 in 14 Weddings Crashed by Crashers, HARD MTN DEW is Turning the Tables by Throwing the Only Nuptials Where All of the Guests Are Crashers
HARD MTN DEW® is celebrating peak fall wedding season by announcing a ridiculous, once-in-a-lifetime giveaway: an all-expenses-paid wedding for one lucky couple courtesy of the brand. The catch? The only people who can attend are wedding crashers. That's right, HARD MTN DEW is throwing the ultimate wedding bash in Knoxville, Tenn. – the birth state of MTN DEW – and everyone's invited.
HARD MTN DEW is no stranger to strange nuptials, having married a fan to a can in 2022. But this time, with weddings more expensive than ever (this year, the average wedding price is up to nearly $30K!), the brand is getting even more fans in on the fun. HARD MTN DEW is taking over the wedding planning for one lucky couple and throwing them the boldest, most legendary wedding of the year - complete with custom HARD MTN DEW-inspired wedding attire, an unmatched aesthetic of neon green and black and so much more. An open bar serving ridiculously delicious and refreshing HARD MTN DEW will ensure the winning couple's big night is a night to remember, spent celebrating alongside their closest friends... who they've never met before.
Couples ready to hand over their nuptials to HARD MTN DEW can visit HardDewWeddingCrashers.com and explain why the brand should throw them the ultimate wedding. Submissions will be judged based on imagination, originality and undying love for HARD MTN DEW, and will be accepted through Monday, October 16. The winning "HARD DEWlywed" couple will then receive flights, accommodations and an all-expenses-paid wedding as they travel to Knoxville, Tenn. to tie the knot alongside their wedding crashers. All applicants must be 21+ and U.S. residents, and full rules and regulations can be found here.
"HARD MTN DEW fans continue to impress us with just how wildly passionate they are," said Erica Taylor, senior brand director for HARD MTN DEW. "We love to embrace the unconventional! Last year, thousands of fans poured their hearts out to us when we searched for a fan to marry a HARD MTN DEW can, so celebrating our fans' love in another ridiculous way – and getting even more fans in on it to witness the absurdity – just felt right."
For fans who have always dreamed of crashing a wedding and want to attend the HARD MTN DEW Wedding Crashers Wedding in Knoxville, visit our Eventbrite for more details. Space is limited, but HARD MTN DEW will be a-plenty. A best man and maid of honor will be chosen on-site at random.
Follow HARD MTN DEW on Twitter, Facebook and Instagram, or visit HardMountainDew.com for additional information and product details. HARD MTN DEW is currently available for purchase in Arizona, Arkansas, Connecticut, Florida, Illinois, Iowa, Kentucky, Las Vegas, Minnesota, Missouri, Ohio, Oklahoma, Oregon, Tennessee, Vermont, Virginia, Wyoming – with additional states rolling out soon.  
About HARD MTN DEW:
Bold, delicious flavor with the added bite of 5% ABV, HARD MTN DEW brings the big citrus flavor fans of the soft drink know and love, now with the hard kick of alcohol. Available in a variety of flavors, including HARD MTN DEW®, HARD MTN DEW Baja Blast®, HARD MTN DEW Livewire® and more, HARD MTN DEW offers no caffeine, zero sugar, 100 calories per 12oz. serving and a whole lot of flavor. For more information, please visit hardmountaindew.com. 
Media Contact:
Kelly Rada
krada@golin.com
Keep reading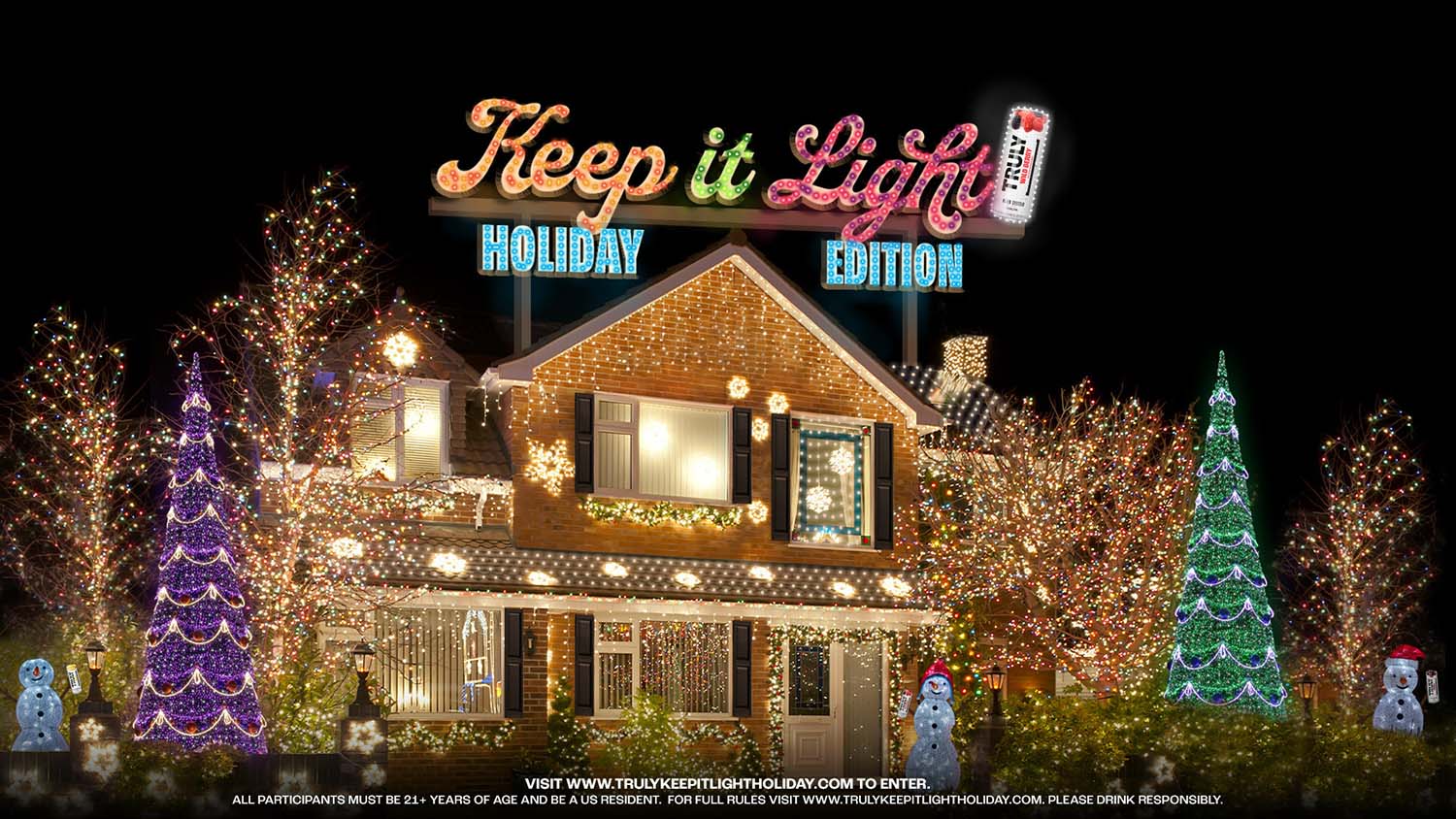 Keep It Light This Holiday Season: Truly Hard Seltzer Wants To Pay the Utility Bill for Your Holiday Lights Display
Holiday home lighting enthusiasts can enter to win $350 to keep their holiday lights on into the New Year; One grand prize winner will win an epic energy-efficient December Holiday lighting upgrade in 2024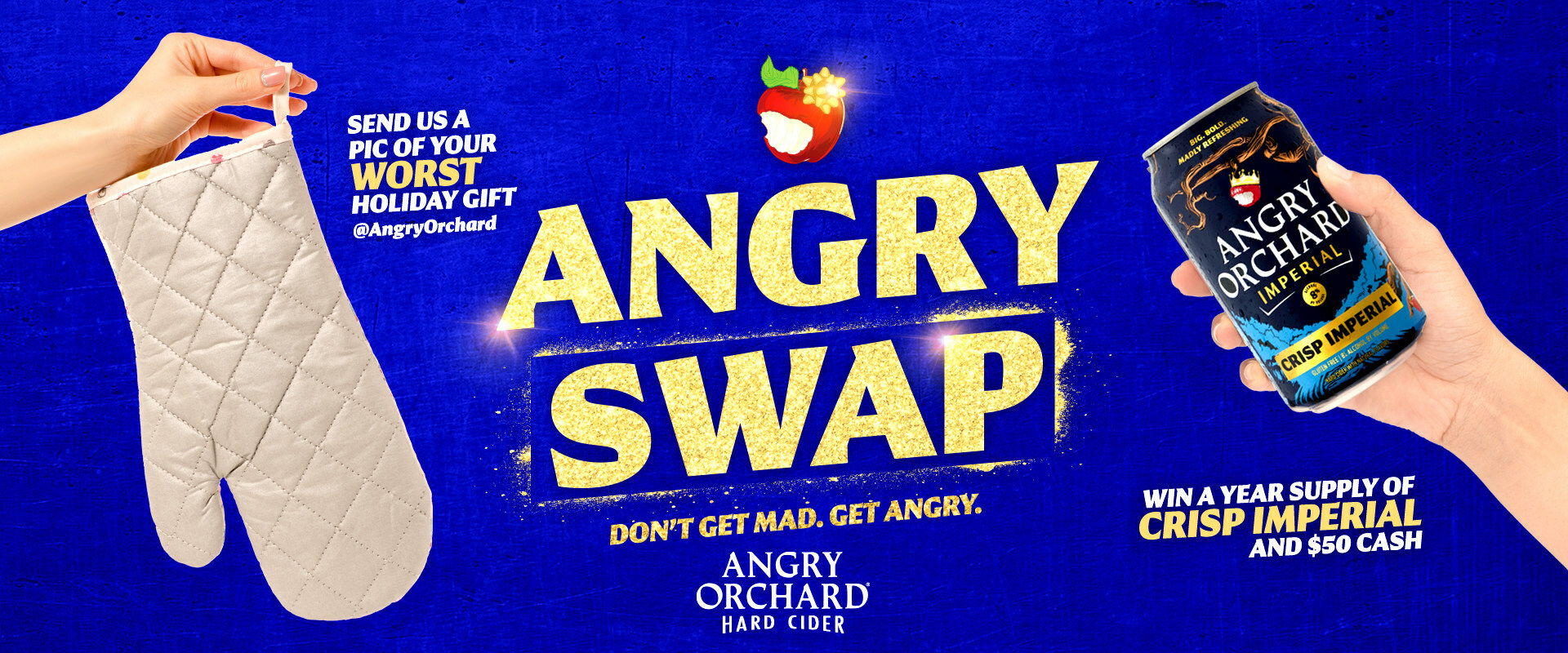 Stuck With an Unwanted Gift From a Holiday Swap? Angry Orchard Hard Cider Is Here to Right This Seasons Gifting Wrongs
The nation's leading hard cider brand1 is making sure drinkers get the gift and taste they deserve this holiday season by creating the first-ever Angry Swap. Don't get mad. Get Angry!