Truly Fans Celebrate National Hard Seltzer Day with the Return of Truly Rosé Plus Three New Flavors in Newest Seasonal Mix Pack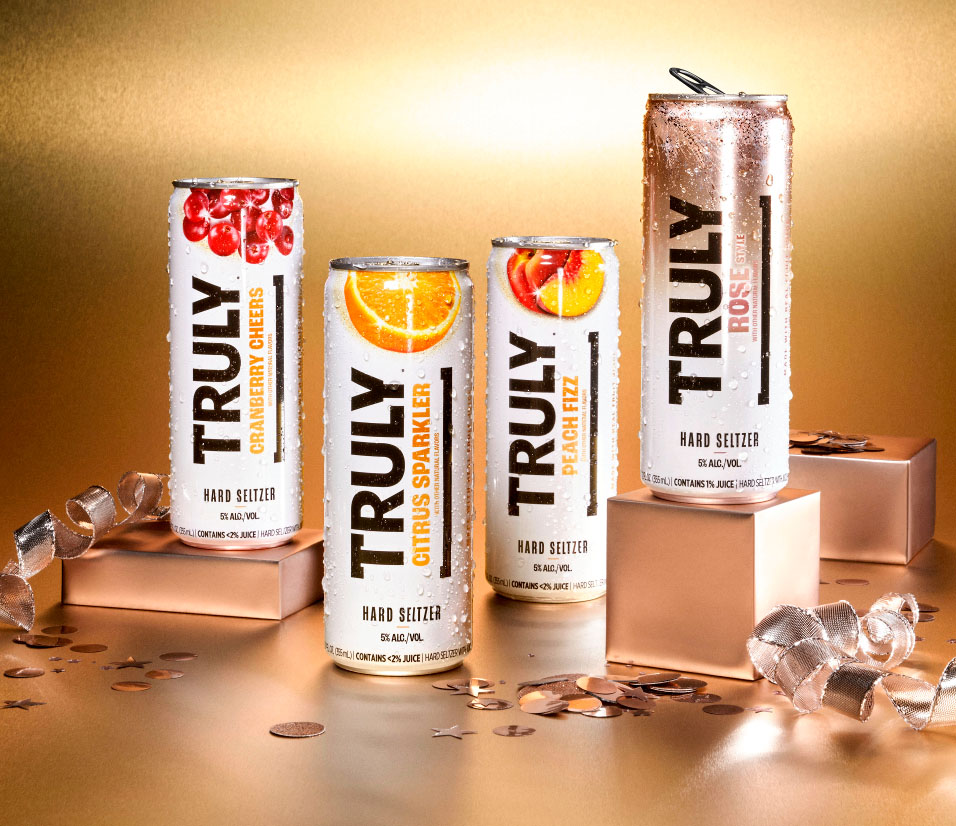 Is summer just a state of mind? Does a change in season always call for a season of change? Truly Hard Seltzer believes it's always seltzer season and introduces a new mix pack to ease the transition from summer to fall.  The all-new Celebrations Mix Pack brings the long-awaited return of Truly's most requested flavor, Truly Rosé, plus three new seasonal styles, Peach Fizz, Cranberry Cheers, and Citrus Sparkler. Available nationwide following the success of Truly's mystery inspired "Wonderworld" pack and its latest seasonal "Red, White & Tru" pack, "Celebrations" gives Truly fans plenty to celebrate as they extend the good vibes of summer into fall festivities.
Truly's lightly fantastic take on rosé is the most requested flavor from the Truly lineup with drinkers commenting and calling for its return over the last few years. To celebrate Truly Rosé coming out of hibernation for a limited time, Truly is highlighting some of the thousands of passionate, enthusiastic – and sometimes downright desperate – comments from fans over the years in an out-of-home media campaign near Truly's home of innovation in Los Angeles.
"Truly and rosé may be synonymous with summer, but to us, it's always seltzer season," said Matt Withington, Truly's Senior Director of Marketing. "With the new Celebrations mix pack arriving ahead of traditional end-of-year celebrations, we think it's the perfect time to give our most loyal fans another taste of Truly Rosé. Consider it an early holiday gift or a treat for National Hard Seltzer Day. This season is jam-packed with reasons to celebrate, and Truly is giving drinkers the variety they need to keep it light and fun all year long."
The Truly Celebrations Mix Pack features four lightly flavored styles:
Truly Rosé Style: A lightly refreshed version of the Truly Rosé fans love, including hints of wine flavor and a blend of strawberry, peach, and green apple.
Peach Fizz: A fruity, refreshing peach flavor with notes of cranberry and pomegranate, perfectly balanced for a lightly sweet and sour combination.
Cranberry Cheers: A traditional cranberry flavor with a hint of festive pomegranate.
Citrus Sparkler: A sweet, orange focused flavor with tropical pineapple notes.
Truly Rosé is back for a limited time in the Truly Celebrations Mix Pack. To help fans show their Truly Rosé fandom all year long and support the demands to bring rosé back as a permanent style, the brand is dropping a line of new Truly Originals merchandise, including a partnership with trending loungewear brand . Those looking to sip and celebrate in fashionable comfort can pre-order the Truly x mr eatwell collection.
For more information on where to find the Truly Celebrations Pack, visit TrulyHardSeltzer.com and follow Truly on Twitter, Instagram and Facebook. As always, please drink responsibly.
About Truly
An original hard seltzer, Truly has paved the way for an entire category since 2016 as the most innovative "beyond beer" experience. The brand continues to keep its finger on the tab of what drinkers want: a great-tasting, sessionable alcoholic beverage without the fuss. Truly believes life can be more refreshing when we can be real, let loose, embrace imperfection, and allow ourselves to be free from convention. That's why Truly has something for everyone in more than 30 unique flavors including three lightly flavored mix packs (Berry, Citrus, and Tropical), three bolder flavor mix packs (Lemonade, Margarita-Style, and Punch), plus limited release mix packs. In 2022, Truly introduced Truly Flavored Vodka and its first spirits-based seltzer, Truly Vodka Soda. To learn more, visit trulyhardseltzer.com, follow Truly on social media, or experience Truly for yourself at the home of innovation in Downtown Los Angeles at Truly L.A.
About Boston Beer Company
The Boston Beer Company, Inc. (NYSE: SAM) began in 1984 brewing Samuel Adams beer and the Samuel Adams brand is currently recognized as one of the largest and most respected craft beer brands. Our portfolio of brands also includes Truly Hard Seltzer, Twisted Tea, Angry Orchard Hard Cider, and Dogfish Head, as well as other craft beer brands Angel City Brewery and Coney Island Brewing. For more information, please visit our website at bostonbeer.com, which includes links to our respective brand websites.
CONTACT: Brittany Zahoruiko, 617-368-5395, brittany.zahoruiko@bostonbeer.
Keep reading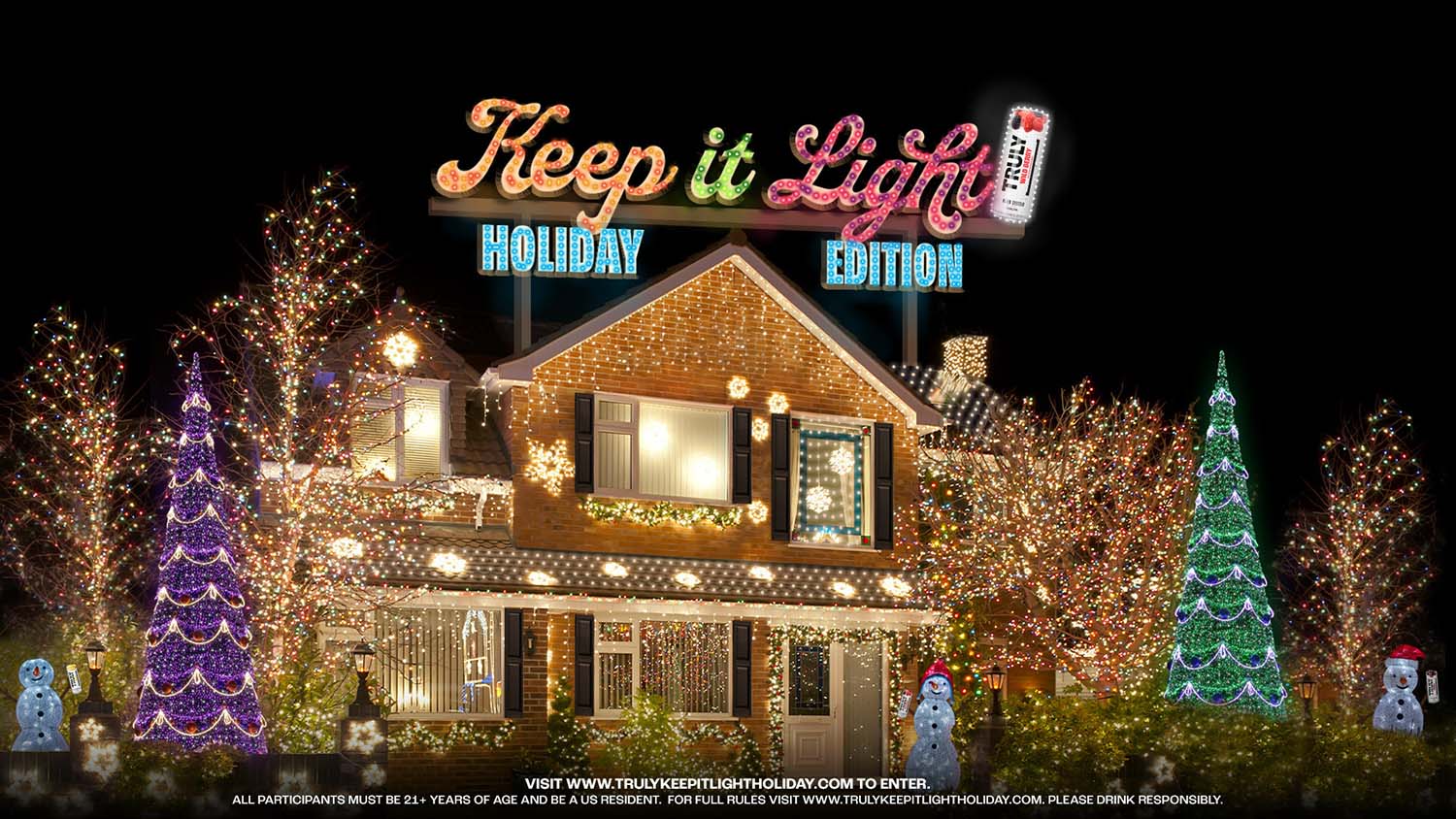 Keep It Light This Holiday Season: Truly Hard Seltzer Wants To Pay the Utility Bill for Your Holiday Lights Display
Holiday home lighting enthusiasts can enter to win $350 to keep their holiday lights on into the New Year; One grand prize winner will win an epic energy-efficient December Holiday lighting upgrade in 2024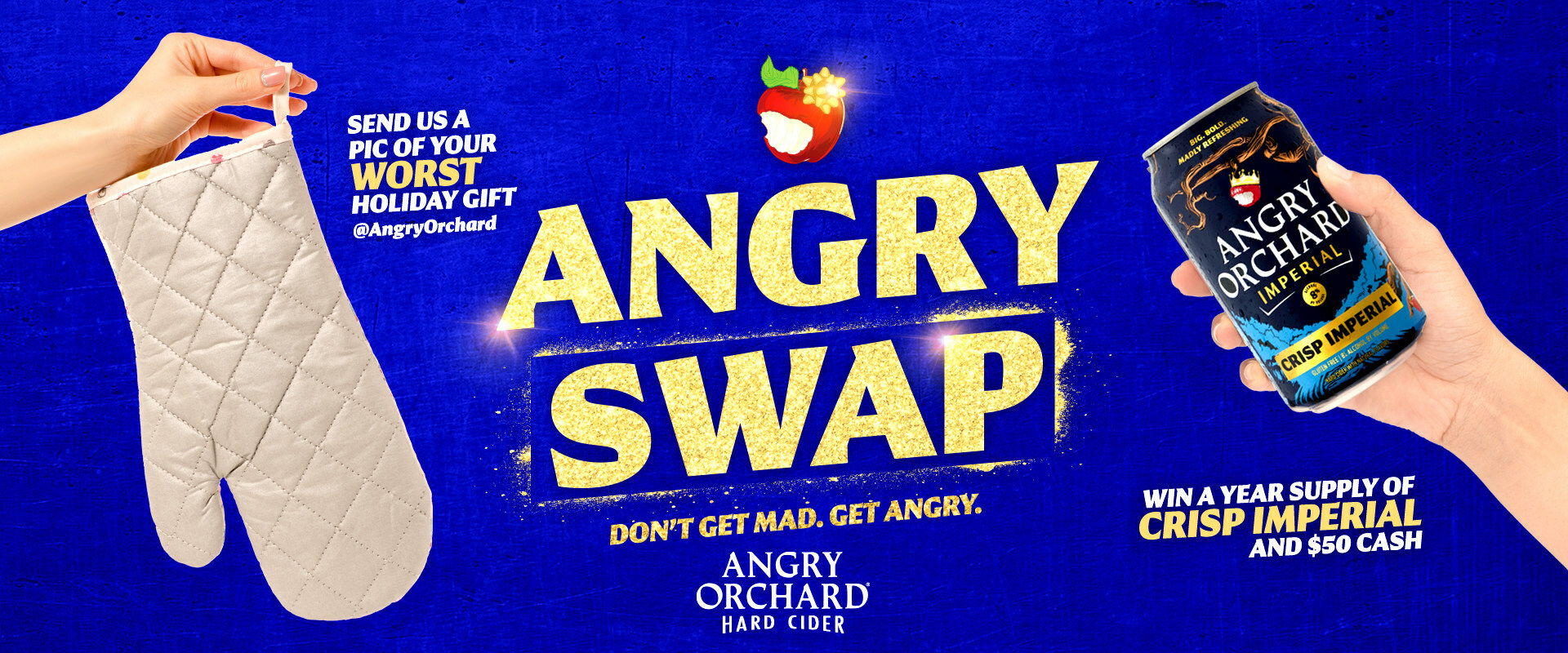 Stuck With an Unwanted Gift From a Holiday Swap? Angry Orchard Hard Cider Is Here to Right This Seasons Gifting Wrongs
The nation's leading hard cider brand1 is making sure drinkers get the gift and taste they deserve this holiday season by creating the first-ever Angry Swap. Don't get mad. Get Angry!