Rolling out in test markets now, America's favorite hard iced tea just got even more twisted.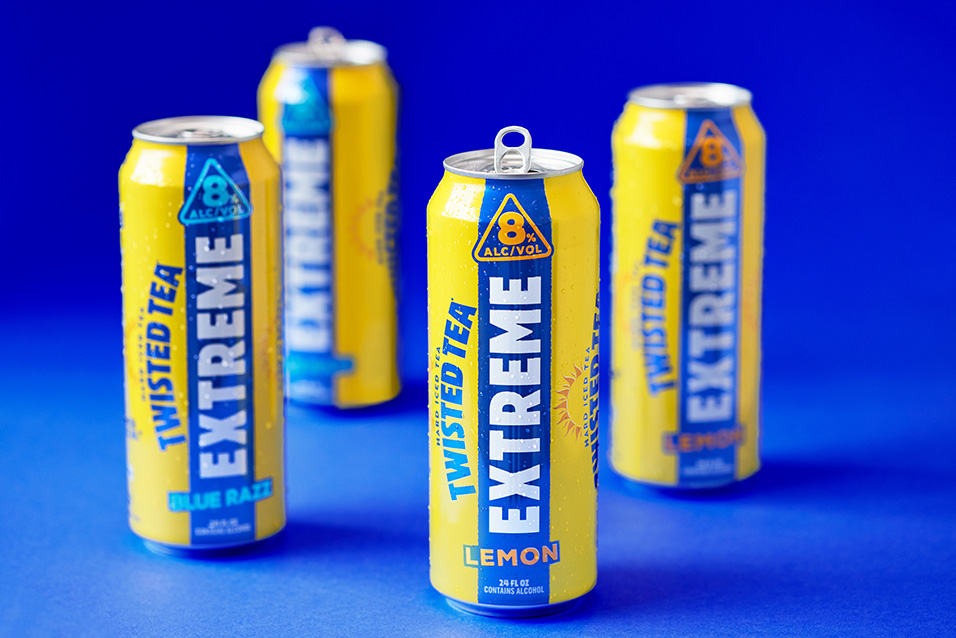 BOSTON, August 2, 2023 /PRNewswire/ – Twisted Tea Hard Iced Tea is taking things to a whole new level as the nation's No. 1 hard iced tea brand1 continues to give fans more ways to be a part of the Twisted Tea party than ever before. The latest? The brand's first-ever high-ABV test launch: Twisted Tea Extreme, an 8% take on its oh-so-smooth and damn delicious hard iced tea line-up.
Offering the same great taste Twisted Tea drinkers know and love but with an added kick of 8% alcohol, Twisted Tea Extreme packs a punch without sacrificing on quality or flavor. Made with real brewed tea and no carbonation, Twisted Tea Extreme is available in single serve cans in two flavors – Lemon and Blue Razz. Rolling out now across five lucky test markets, including New York, Montana, Ohio, Pennsylvania and Vermont, Twisted Tea Extreme is sure to give drinkers new ways to party with Twisted Tea this summer and beyond.
"Fans asked and we listened," said Erica Taylor, senior brand director for Twisted Tea. "Designed for those times when fans are looking for an extra kick of alcohol, flavor and fun, Twisted Tea Extreme gives us a totally new space to play in while maintaining what we do best: creating the best-tasting hard iced teas out there."
This test launch will allow Twisted Tea to home in on the higher-ABV space and gather direct drinker feedback before growing elsewhere. As Twisted Tea continues to dominate the hard iced tea and flavored malt beverage space, this test will also allow the brand to tap into new ways to fuel the impressive growth momentum now and for the future.
For more information on where to find Twisted Tea, visit TwistedTea.com and follow along @TwistedTea on Twitter, Instagram and Facebook for more. Please drink responsibly.
About Twisted Tea Hard Iced Tea:
Twisted Tea, the No. 1 refreshing hard tea in the country, was founded in 2001 on the twisted promise that a hard iced tea should taste like real iced tea. Incredibly smooth and refreshing, Twisted Tea is made with real brewed tea for a delicious, easy to drink hard tea available in a variety of flavors, including fan favorites, Original and Half & Half. For more information, visit www.twistedtea.com.
1Source: Circana MULO + Conv; L52WE 06/26/2023
Keep reading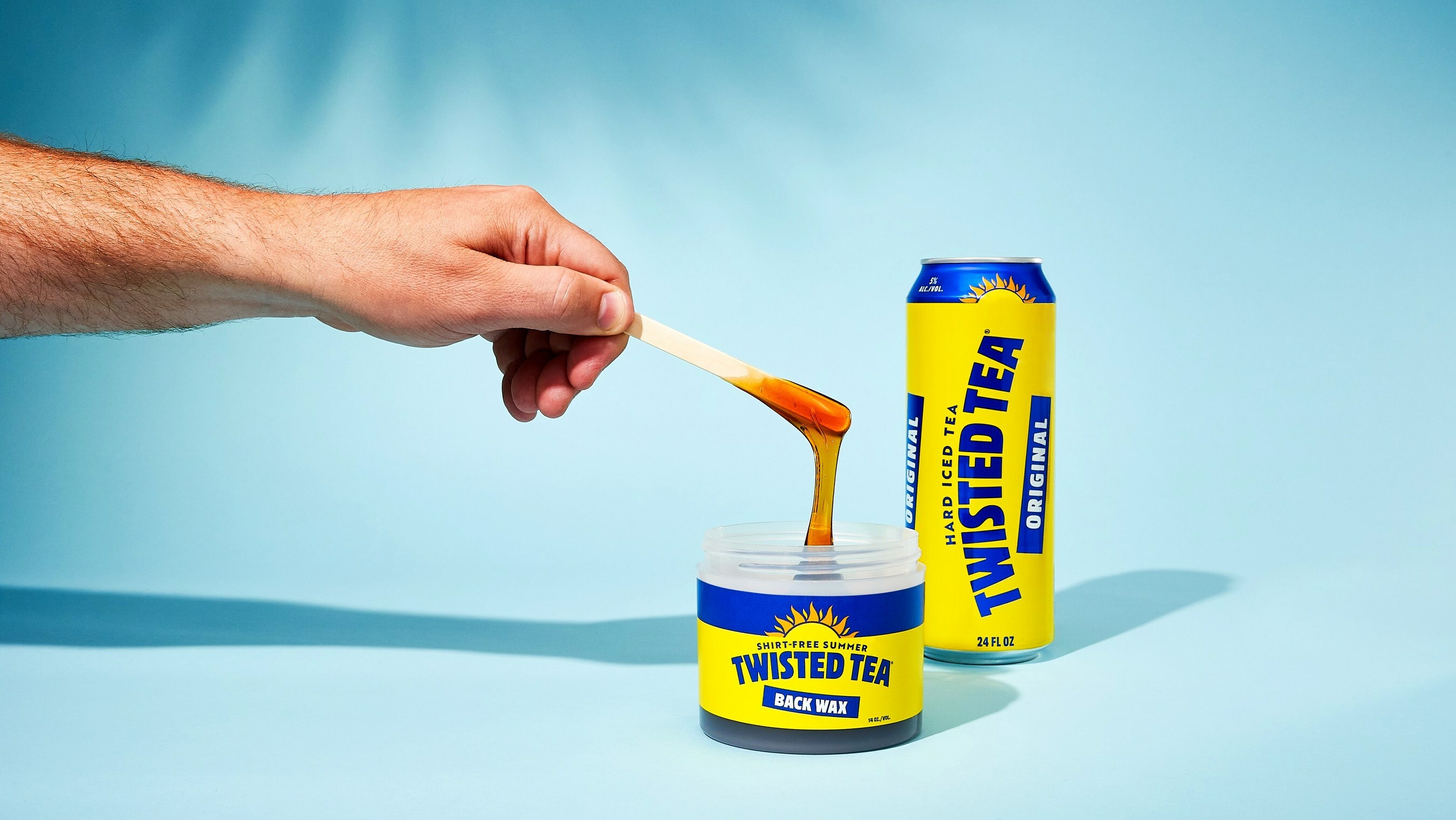 Twisted Tea Hard Iced Tea Encourages Shirt Free Summer Creates First Ever Back Wax for Fans Who Want a Back as Smooth as Their Hard Tea

Just in Time for Peak Summer Heat, the Nation's No. 1 Hard Iced Tea Developed a Back Wax That Looks and Smells Like the Original Flavor for Rocking No Shirt with Confidence