Move over, pumpkin! A new study finds Americans prefer apple flavors during fall.



Angry Orchard, the nation's leading hard cider maker1, is giving the people what they want this fall: more apple. Despite pumpkin everything taking over – from food and beverage to dental care, and everything in between – Angry Orchard is here to solidify the mighty apple as the real flavor of fall. And data backs the claim! According to a recent survey*, more than half of Americans (57%) agree they're over the fall pumpkin flavor craze, with 68% claiming they prefer apple over pumpkin flavors during the fall. Read it and weep, pumpkin pushers!
To satisfy the masses, Angry Orchard is launching a new, exclusively-apple variety pack this fall: the Fireside Mix Pack. Featuring four deliciously refreshing apple flavors, including the OG Crisp Apple and some familiar favorites fit for the season, this new pack has a flavor for everyone this fall, including:
Angry Orchard Crisp Apple: The original flavor fans know and love, Crisp Apple is just like biting into a fresh apple. A perfect balance of sweetness and bright acidity from culinary apples with the dryness of traditional cider apples, Crisp Apple is complex yet incredibly easy to drink.
Angry Orchard Cinnful Apple: Back again just for fall in the Fireside Mix Pack, Cinnful Apple is a fan-favorite for its juicy apple flavor packed with spicy cinnamon notes. Sweet and slightly tart to complement the warmth of the cinnamon perfectly, this cider just screams fall.
Angry Orchard Green Apple: Big notes of fresh, bright apple with hints of honeydew melon and kiwi, Green Apple is a slightly tart take on our flagship Crisp Apple. Just like its name, this cider is just like a fresh green apple – slightly tart with balanced sweetness.
Angry Orchard Natural Baked Apple Pie: Another fall favorite you can only get in the Fireside Mix Pack, this flavor tastes just like its name… but better. A combination of juicy apples that bring out notes of nutmeg and creamy vanilla ice cream, this is a dessert in a can!
"Fall is our favorite time of year here at the Orchard," said Joe Gaynor, Cider Maker at Angry Orchard. "We are definitely team apple all year round, but something about drinking cider while you can see apples on the trees makes it that much more special. We hope this apple-only pack shares that feeling and shows just how unique apple-driven ciders can be."
Angry Orchard's Fireside Mix Pack is available now at retailers nationwide, for a limited time only. For more information on where to find Angry Orchard, please visit AngryOrchard.com and follow along @AngryOrchard on Facebook, Twitter and Instagram.
About Angry Orchard Cider Company
The leading cider across the country, Angry Orchard's cider makers experiment with apple varieties near and far to continuously develop new cider styles and flavors. Crafted with real apples and the highest quality ingredients, Angry Orchard is balanced, refreshing, and full of flavor, with a wide variety of styles fit for all. At the home of Angry Orchard on a 60-acre apple orchard in New York's Hudson Valley, the team of cider makers creates small-batch experimentation with fruit grown right on-site while offering an experience for guests to sip cider amongst the trees. To learn more about Angry Orchard, visit AngryOrchard.com
.
¹Source: Circana MULO + Conv; L52WE 07/10/2023
*This survey was conducted online within the United States by The Harris Poll on behalf of Boston Beer Company - Angry Orchard from August 3-7, 2023 among 2,032 U.S. adults ages 18 and older. The sampling precision of Harris online polls is measured by using a Bayesian credible interval.  For this study, the sample data is accurate to within +/- 2.7 percentage points using a 95% confidence level. For complete survey methodology, including weighting variables and subgroup sample sizes, please contact Taylor Jette.
Keep reading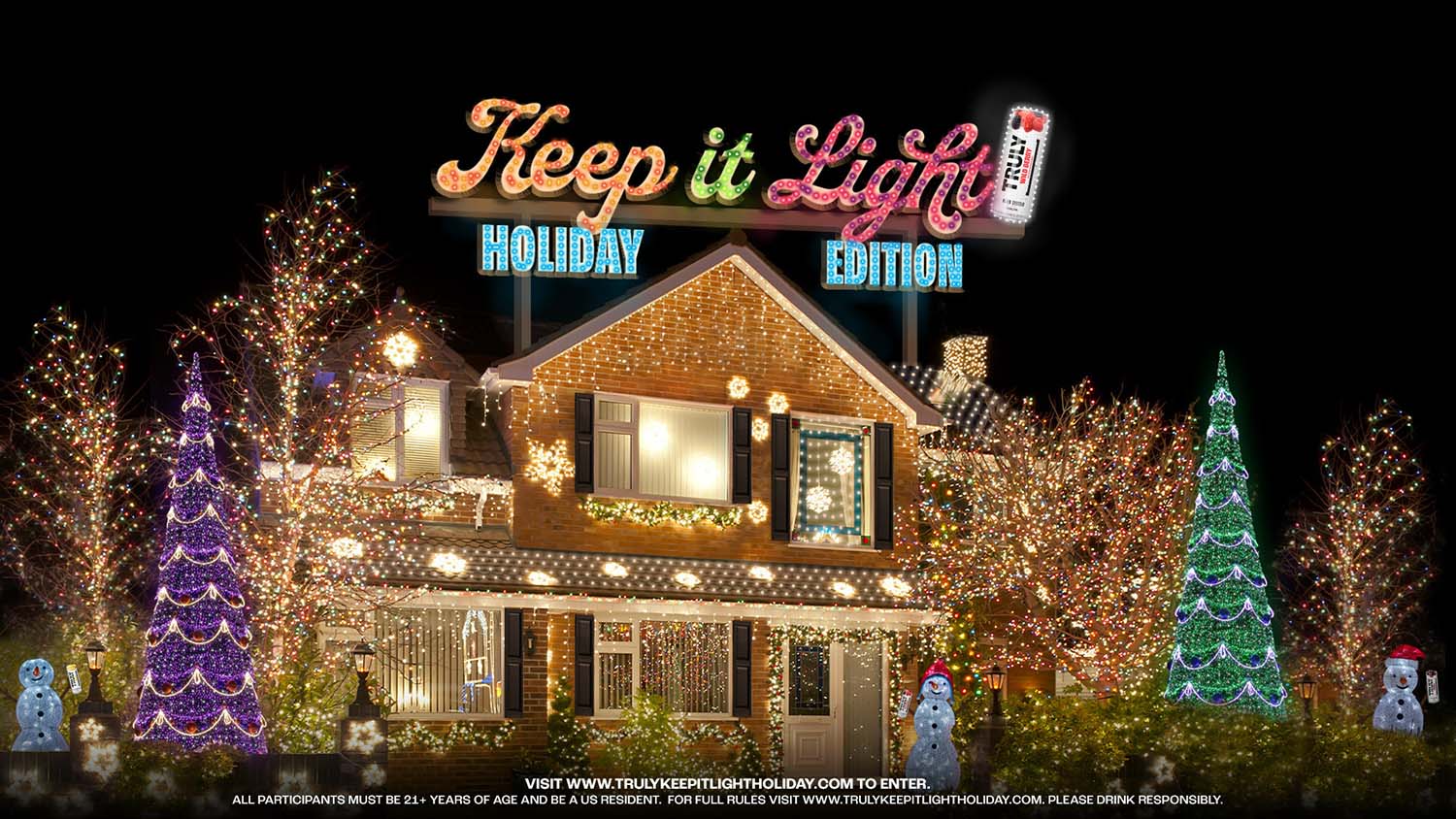 Keep It Light This Holiday Season: Truly Hard Seltzer Wants To Pay the Utility Bill for Your Holiday Lights Display
Holiday home lighting enthusiasts can enter to win $350 to keep their holiday lights on into the New Year; One grand prize winner will win an epic energy-efficient December Holiday lighting upgrade in 2024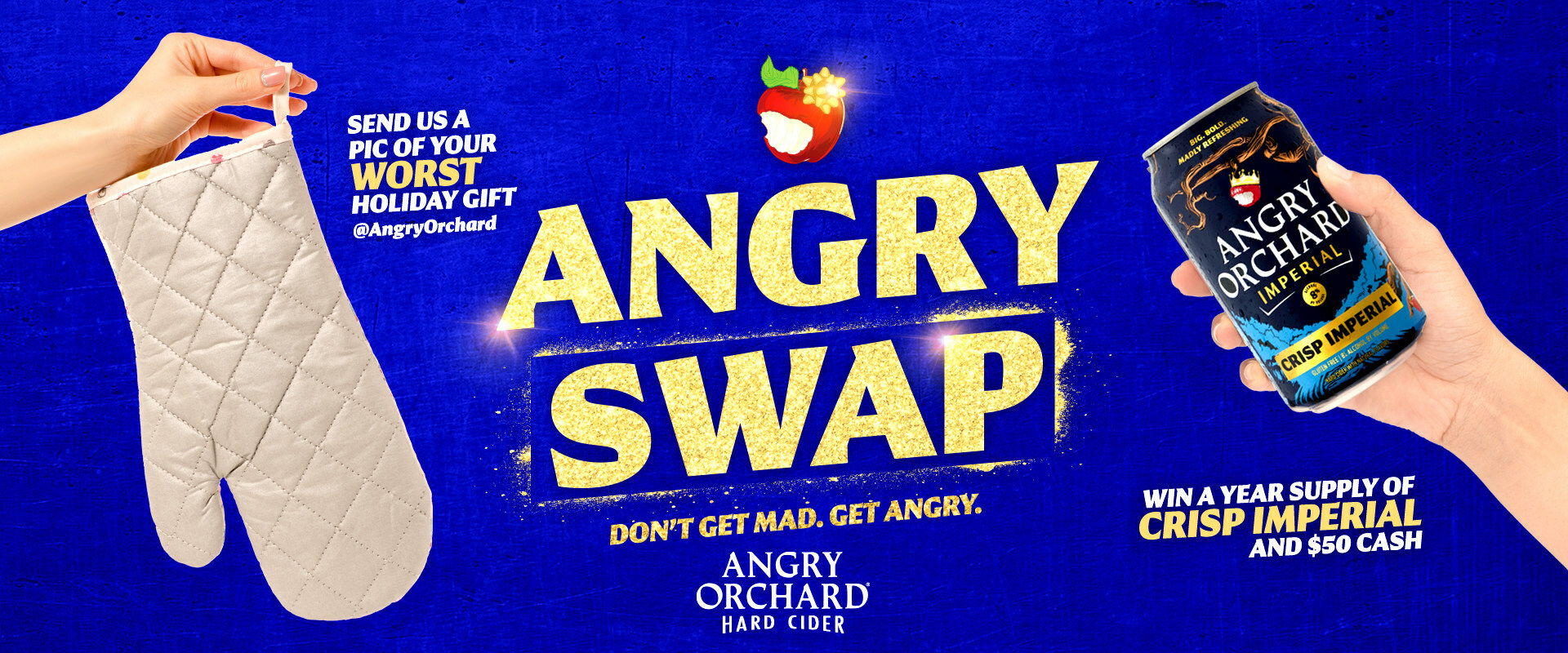 Stuck With an Unwanted Gift From a Holiday Swap? Angry Orchard Hard Cider Is Here to Right This Seasons Gifting Wrongs
The nation's leading hard cider brand1 is making sure drinkers get the gift and taste they deserve this holiday season by creating the first-ever Angry Swap. Don't get mad. Get Angry!