To celebrate Angry Orchard's Hardcore Dark Cherry Apple Imperial Hard Cider, the brand is rewarding drinkers for their hardcore talent in the Hardcore Cherry Challenge.
For decades, bargoers have been impressing friends and strangers alike by completing classic bar tricks. One of the most popular (and impressive!) is the ability to tie a cherry stem into a knot using only your tongue – which is easier said than done. In fact, only 15% of people possess this tongue-twisting talent. A talent Angry Orchard wants to reward!

To celebrate Angry Orchard's Hardcore Dark Cherry Apple Imperial Hard Cider, and just in time for drinkers to flood local watering holes for St. Patrick's Day and Spring Break, Angry Orchard is hosting the Hardcore Cherry Challenge and will pick up the tab for drinkers who can complete the task. So, grab a cherry from your local bartender and see if you're up for the challenge!
To enter, simply share a video of yourself on social tying a cherry stem into a knot with your tongue using #HardcoreCherryChallenge and tagging @AngryOrchard. Angry Orchard will select winners at random and surprise them with eight six-packs of the 8% ABV Angry Orchard Hardcore. And if you're impressive enough to complete the challenge in under eight seconds, Angry Orchard will send one lucky winner $8,000 in cold, hard cash and a year's supply of Hardcore. Now that's hardcore! The contest will be open from March 13 to March 27 and winners will be notified via direct message from the official @AngryOrchard social channels or by email. Click here for the complete rules and regulations.
Since launching last summer, Angry Orchard Hardcore Dark Cherry Apple has brought deliciously bold, real fruit flavor to drinkers looking for more. As imperial higher ABV options continue to drive growth across beer, FMB and cider categories, Angry Orchard Hardcore marks the brand's first nationally available 8% ABV cider. Made with traditional bittersweet cider apples and blended with dark cherry juice from concentrate for a deliciously easy to drink cider bursting with fruitiness, it's the perfect balance of crisp apple and tart cherry sweetness. Now in updated packaging, Angry Orchard Hardcore Dark Cherry Apple is available nationwide in six-pack 12 oz cans.
For more information on where to find Angry Orchard Hardcore Dark Cherry Apple Imperial Hard Cider, please visit AngryOrchard.com and follow along @AngryOrchard on Facebook, Twitter and Instagram.
About Angry Orchard Cider Company:
The leading cider across the country, Angry Orchard's cider makers experiment with apple varieties near and far to continuously develop new cider styles and flavors. Crafted with real apples and the highest quality ingredients, Angry Orchard is balanced, refreshing, and full of flavor, with a wide variety of styles fit for all. At the home of Angry Orchard on a 60-acre apple orchard in New York's Hudson Valley, the team of cider makers create small-batch experimentation with fruit grown right on-site while offering an experience for guests to sip cider amongst the trees. To learn more about Angry Orchard, visit AngryOrchard.com
Keep reading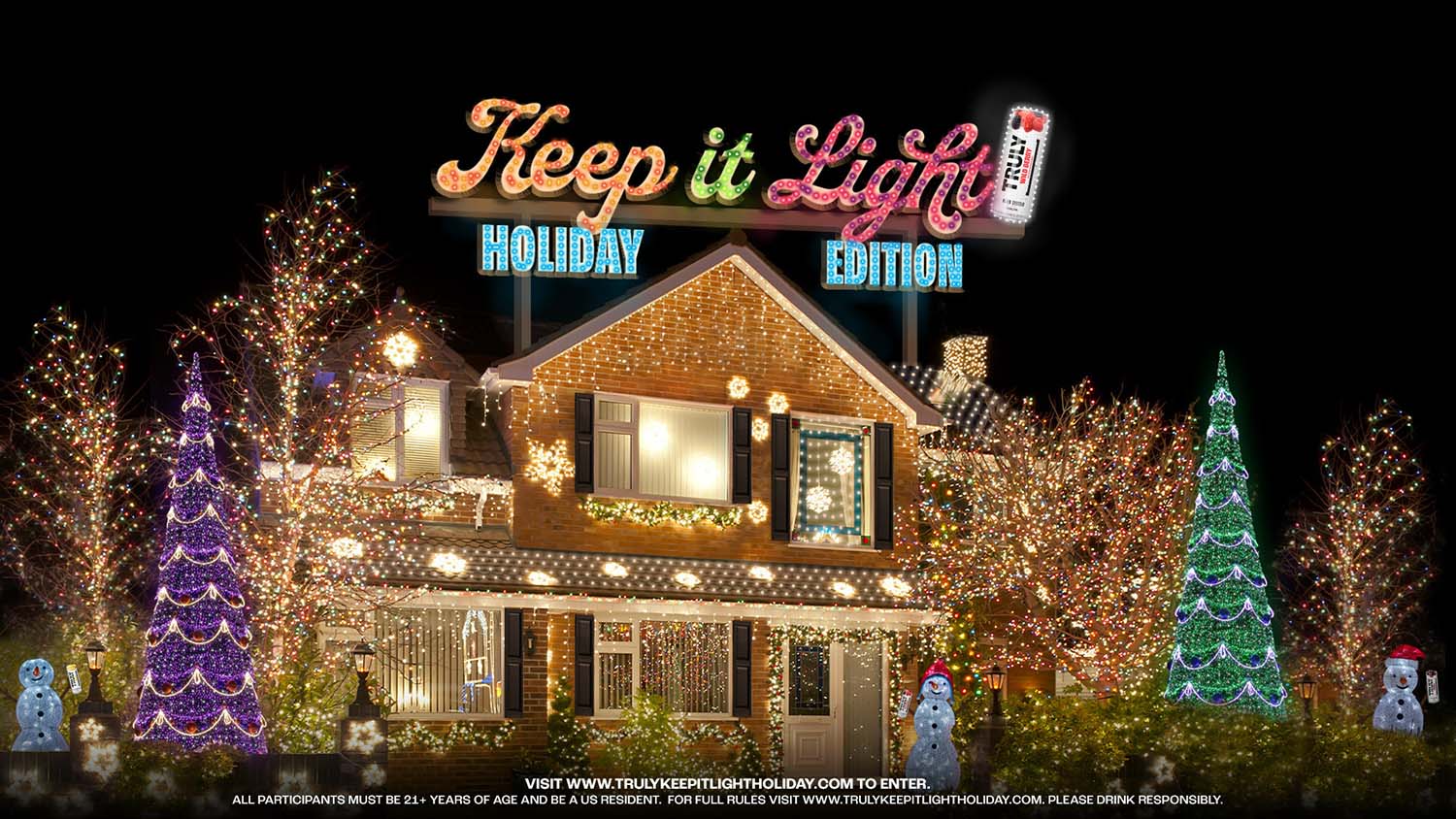 Keep It Light This Holiday Season: Truly Hard Seltzer Wants To Pay the Utility Bill for Your Holiday Lights Display
Holiday home lighting enthusiasts can enter to win $350 to keep their holiday lights on into the New Year; One grand prize winner will win an epic energy-efficient December Holiday lighting upgrade in 2024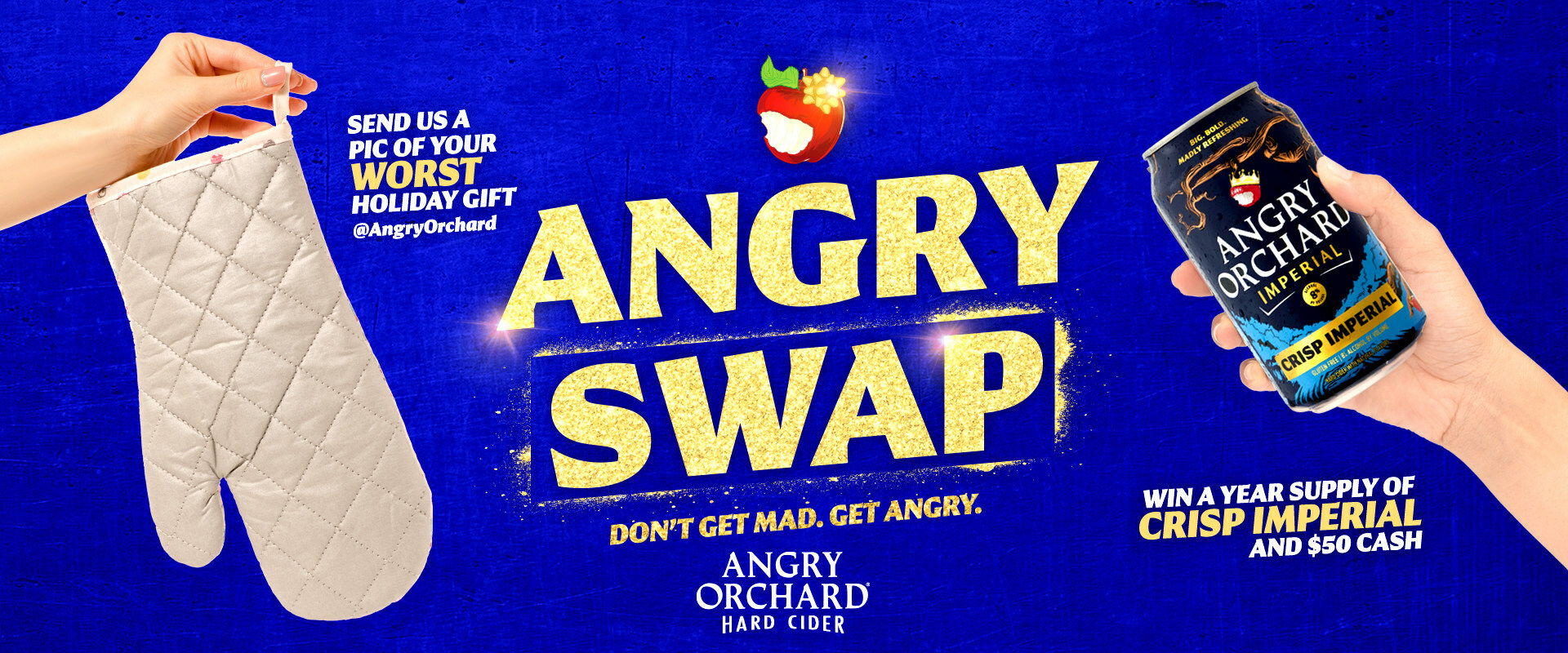 Stuck With an Unwanted Gift From a Holiday Swap? Angry Orchard Hard Cider Is Here to Right This Seasons Gifting Wrongs
The nation's leading hard cider brand1 is making sure drinkers get the gift and taste they deserve this holiday season by creating the first-ever Angry Swap. Don't get mad. Get Angry!